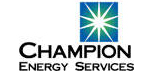 Earn bill credits for customer referrals
Renewable
Nonrenewable (Carbon/Renewable Mix)
Promo Code: ElectricityOne
This is our most popular residential electricity plan. The Champ Saver-12 plan lets you lock-in a fixed energy rate for 12 months.
This Plan is Right for:
Almost everybody – this mainstream product meets the needs of most consumers.
People with Solar Panels or looking to install panels; this plan is Solar Buyback Eligible to earn credits for surplus generation
Solar Buyback Included
Monthly credits applied for customers with solar panels that generate surplus power.
No additional action needed, automatically applied when your panels start adding power to the grid.
Solar credits are based on wholesale pricing, which is set by the Electric Reliability Council of Texas (ERCOT). See current pricing here.
Key Benefits:
12 months with a fixed energy rate
Free, 24/7 customer care
Weekly Smart Track usage reports
Online account management
No monthly fee or minimum usage requirement
Connect-A-Friend referral program (Earn bill credits for customer referrals)
Automatic renewal reminders
Sign up is simple (We handle all the details)
Estimated Rate Based on Monthly kWh Usage
Estimated Rate Based on Monthly kWh Usage
If you consume fewer kWh than your plan's target kWh usage, your price will increase!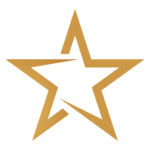 Thank You For Shopping Our Electricity Plans!