Discover Affordable Electricity Plans in San Antonio, Texas with Ease
Our expert team has curated a selection of low-cost electricity plans from San Antonio electric companies to help you save up to 25%. Find real-time management tools, convenient payment options, and affordable pricing comparison charts for San Antonio TX. Don't guess your usage; analyze past bills for optimal savings."
Are you searching for budget-friendly electricity plans in San Antonio, Texas? At Electricity One, our primary goal is to empower you with the ability to choose cheap electricity plans that suit your needs. We've carefully hand-picked electricity providers from San Antonio and the surrounding areas to make your electric choice hassle-free. Our team of specialists is dedicated to presenting you with low-cost electric services, ensuring you find an affordable electricity provider.
When you're in the market for electricity in San Antonio, TX, our selected utility companies can deliver impressive savings of 25% or more. In addition to cost savings, you'll gain access to real-time management tools and convenient payment options. We prioritize your satisfaction with friendly customer service and strive to help you lower your electricity bills. Explore our affordable electric pricing comparison charts to see what our providers can offer you. We even offer prepaid electricity plans for added flexibility.
Understanding your electricity usage is crucial when selecting from San Antonio Electric companies or plans. Guessing can be costly if you get it wrong. To make an informed decision, follow these steps:
Analyze Past Bills: Begin by examining your past electricity bills, particularly focusing on the highest and lowest usage months.
High-Usage Months: Typically, your high-usage months will fall in August and September. Consider these months for reference.
Low-Usage Months: For your low-usage months, look at December or January. If you use electricity for heating, use March or April as your baseline for usage comparison.
By taking these steps, you can make a well-informed choice and optimize your savings when selecting the right electricity plan from our trusted San Antonio utility companies.
Recommended Electric Plans in San Antonio
Get Prepaid Electricity no deposit and no credit check! Everyone is approved!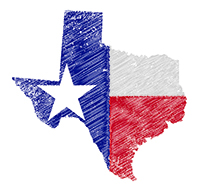 Prepaid - $40 Connection Balance
No Deposit & No Credit Check
Texas Two-Step Carbon/Renewable Mix™
Texas Two-Step Carbon/Renewable Mix™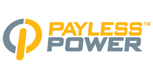 Get Prepaid Electricity no deposit and no credit check! Everyone is approved!
San Antonio Electricity Rate Guide
San Antonio Electric rates are for comparison purposes only and are subject to change without notice. Customer pricing will be final only after signing an electric provider's service agreement. Not all of the cities in our service areas have electric choice and our pricing is based on area rates.
The average price per kWh is displayed for each of our retail electric providers and are based on 1,000 or 2000 kWh per month usage. It is inclusive of fixed and variable local charges. The price disclosed for each retail electric provider is an example based on average usage patterns. Your actual average price for electric service will vary according to your actual electricity usage.
All Dallas area rates are gathered from the "Electricity Facts Label" of each retail electric provider. Please note that electricity service offers can be fixed or variable and that a variable rate may change throughout your contract. A fixed-rate, however, is guaranteed for the term of a contract.